System Concept, Design, Acquisition and Evaluation

The matrix organization at ATR is well suited to provide all aspects of system development, which can be readily integrated and managed by an efficient and talented team.
ATR provides guidance, analysis and assistance for all phases of system safety development. Additionally, ATR specializes in the preparation of requirements and reviews by the Navy's Weapon System Explosives Safety Review Board.
Strategic Systems Support
TOP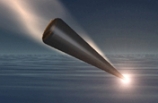 The ATR Strategic Systems Branch provides engineering consultation on thermal protection materials development, thermo-structural analysis, aero-thermal analysis, flight mechanics analysis and flight and ground testing for Navy reentry systems.

ATR's staff performs a myriad of functions within the technologies comprising information technology and information assurance (IT/IA). The work is performed for both private sector and government customers.